[ad_1]

In this week's founder interview, we're bringing you Michael Lucarelli from RentSpree.
Without further ado…
Who are you and what do you do?
I am the CEO and Co-Founder of RentSpree. My goal is to deliver technology to the underserved long-tail landlord segment of the residential rental market. Though most technology has been geared toward institutional property management companies, around 50% of all rental units are owned by individual investors or 'mom & pop' landlords. However, relatively few tools are readily accessible to agents, landlords, and consumers who operate within the long-tail segment.
We deploy our software through existing integrations with 300+ MLSs, Brokerages, ILSs, REALTOR® Associations, and transaction tools. Since launching in 2017, we now serve more than 1.1 million agents, landlords, and renters. RentSpree has achieved growth of more than 11x over the past 3 years.
I consider myself a highly skilled renter with 10+ years of hands-on experience. I was also selected to be a part of the Forbes '30 under 30' and Los Angeles Business Journal '20 in their 20s' lists.
What problem does your product/service solve?
The majority of small landlords and agents who work with rentals are running their businesses with a set of inefficient tools ranging between fax machines and spreadsheets. As a result, consumers are also subjected to an inferior experience.  RentSpree provides an all-in-one platform that covers everything from marketing and screening to lease-signing, payments and nurturing leads.
What are you most excited about right now?
With the economy changing rapidly, we will see a heightened market need for rental-related tools. In particular, we know that the median age of the first-time homebuyer is pushing 36. That means two things:
Real estate agents will need to lean on rentals more and more to bolster income
The agents who come out on top will develop and nurture relationships with renters well before they end up buying a home
On top of that, we have significantly expanded our product suite to address the downstream needs of users. For instance, we have deployed our rental payments platform, renters insurance, and concierge to assist renters with the moving process.
What's next for you?
With current market conditions, it's becoming harder and harder for renters to make the leap to homeownership. As we move forward, we are excited to continue empowering renters throughout the different stages of their real estate journeys. This includes helping them find a better place to rent or leveraging data to financially empower consumers so they are better positioned to purchase a home one day.
What's a cause you're passionate about and why? 
I am passionate about climate change. I especially see the impacts of this as a California resident with the wildfires and droughts harming many people's lives. As the CEO of RentSpree, I try to step in and help how I can. We have run campaigns waiving application fees for those impacted by wildfires and forced to relocate.
Thanks to Michael for sharing his story. If you'd like to connect, find him on LinkedIn here.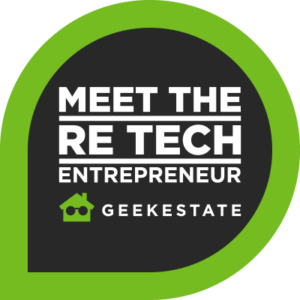 We're constantly looking for great real estate tech entrepreneurs to feature. If that's you, please read this post — then drop us a line ([email protected]).
[ad_2]

Source link