[ad_1]

Arcadis has become the next consultant to tear up its tender price forecasts from just a few weeks ago as the Ukraine war continues to send construction costs barrelling northwards.
The firm had predicted tender price rises this year of 5% for regional building and London building as recently as the spring.
But it has been forced to put the red ink through these forecasts and now says the rises for the two will be between 8% and 10% for the remainder of 2022.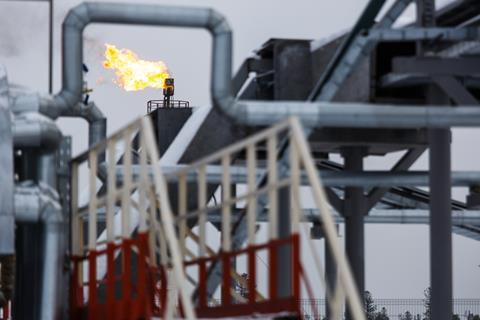 The tender price forecast for national infrastructure has fared even worse with an anticipated rise of 6% in the spring now up to 10% – a two-thirds increase.
A year ago, in its summer 2021 report, Arcadis was predicting hikes this year of 3% for regional building, 3.5% for London building and 5% for infrastructure.
But it said Russia's invasion of Ukraine at end of February almost immediately added between 3% and 5% to the cost of typical projects.
It added: "Although a big jump in steel prices grabbed the headlines in March, the broader impact of the crisis will be felt through sky-high energy costs, which disproportionately affect the construction materials supply chain. Prices are expected to remain high until the UK and European energy markets are retooled to be less dependent on Russian gas and oil."
In its latest market report, for summer 2022, the firm said ongoing rising materials prices, labour shortages as well as the cost of transferring risk were also fuelling the spike.
The firm's head of strategic research Simon Rawlinson said: "Shockwaves from the Ukraine war and the wider cost of living crisis [have] combined to threaten the return of stagflation, the potent combination of low growth and high inflation last seen in the 1970s."
Contractors have been trying to mitigate the impact of the rises by pricing jobs above what clients are prepared to fork out.
But Arcadis said this was ensuring schemes were struggling to get off the ground: "Higher prices and difficulties in reaching terms that are acceptable to clients, contractors and funders mean that an increasing number of projects are being delayed."
However, falling demand is expected to correct rocketing inflation and Arcadis said that "with growing evidence of [a] slowdown in the market, we do not believe that high levels of inflation will be sustained into next year".
It said tender prices would fall back to rises of 2% to 3% for both regional and London building while infrastructure would drop to 4%.
Last week Mace said it had been forced to hike its tender price forecast for the rest of this year up by nearly half.
In its latest report for Q2, the firm said a string of factors, including the Ukraine war and China's zero covid policy, had led it to conclude that tender prices will now go up from a previously forecast 5.5% to 8% – a rise of 45%.
Trends and prices data dashboard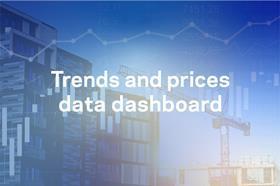 Your one-stop-shop for the all the latest price changes and trends in the building materials, energy, housing and construction labour markets.
Building's trends and prices data dashboard pulls together figures from 14 different datasets into easy-to-use line graphs, bar charts and animated visualisations.
Click here to access 
[ad_2]

Source link